Nick Thomas MBE, Chairman
Chairman - Qdos Entertainment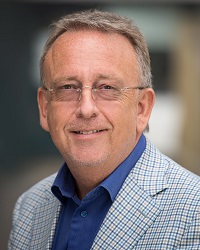 Nick Thomas MBE 'crossed the footlights' from performer to producer in 1982. By 1999, he had established himself as the UK's most prolific producer of summer shows, the world's largest pantomime producer and a leading celebrity talent manager. Over the subsequent years Nick has led his team which has built Qdos Entertainment into one of the largest entertainment Groups in Europe. In 2010, Nick was accredited by The Stage newspaper as one of the 'Top 10 Most Influential Entertainment Figures of the Decade'. He is listed annually in the 'The Stage Top 100', ranking Number 12 in 2014, and in both 'Who's Who', and 'Debrett's People of Today'. Nick is a Vice President of the Entertainment Artists Benevolent Fund which organises the annual Royal Variety Performance.
Nick is a key fund-raiser for Great Ormond Street Children's Hospital for which, through the tireless efforts of his HQ Theatres teams, and the generosity of pantomime audiences, he has raised over £1.5million in the past six years. Nick and his team at Adverset Media Solutions support 'Heroes' Welcome' at all of the company's sites.
Nick divides his time between the company's offices in Scarborough North Yorkshire and in London's Covent Garden.